Shipping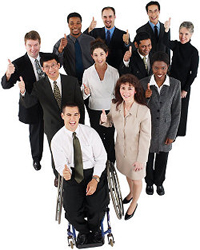 THE CIGAR STORE DOES NOT SHIP TO ADDRESSES IN HAWAII AND UTAH.
We comply with California Senate Bill 39. If you select Two-Day Shipping for an order you place with TheCigarStore.com, you will not necessarily receive your order in two days. We will estimate shipping and delivery dates for your order taking both shipping time and item availability into consideration. We ship both UPS and USPS.
There is no weekend pickup or delivery for Two-Day Shipping. If you order an item with Two-Day Shipping the item will usually ship within 24 hours and arrive two days from then. So it is possible that an order ready to ship at the end of the day Friday via One-Day shipping, may not be processed by the carrier until Monday. In such a case, the order would be delivered on Wednesday.
Your shipping confirmation email will contain your actual shipping and handling charges and tax, if any.
Outside the state of California, the purchaser is responsible for remitting any additional taxes to the appropriate taxing authority.
FREE Shipping*
We do not offer free shipping, and when TheCigarStore.com does offer free shipping for any special promotion it means ground shipping only and is only available to the continental United States and does not include Alaska as they have to ship via air. This is not available when used with any discount codes and not available for display humidors.
Taxes
For all orders shipped within the State of California, The Cigar Store, Inc. is required BY LAW to collect CA State Sales Tax of 8.75% on the TOTAL value of the order excluding shipping charges. Tobacco tax, in certain states, will be added during the checkout process.
Note: No tax is charged when purchasing gift cards; however, purchases paid for with gift cards may be subject to tax.
By law, products sold by The Cigar Store, Inc., that are shipped to the following states may be taxed:
Alabama, Arizona, Arkansas, Colorado, Connecticut, Florida, Georgia, Idaho, Illinois, Indiana, Iowa, Kansas, Kentucky, Louisiana, Maine, Maryland, Massachusetts, Michigan, Minnesota, Mississippi, Nebraska, Nevada, New Jersey, New Mexico, New York, North Carolina, North Dakota, South Dakota, Ohio, Oklahoma, Pennsylvania, Rhode Island, South Carolina, Tennessee, Texas, Vermont, Virginia, Washington, Washington DC, West Virginia, Wisconsin, Wyoming.
Coupons and Discount Specials
*Cannot be used in conjunction with other coupons or offers including free shipping and must be used at time of purchase. Discounts cannot be applied once you submit your order.
Returns Policy
We only stock items from the most reputable sources, and the authenticity of every brand and/or manufacturer is guaranteed. We inspect every item before it is shipped, and all goods are shipped fully insured in case of loss or damage. If an order is refused at the time of delivery, a $25 fee will be assessed to cover the cost of returning the item back to the distributor.
Because we feel that we offer the highest quality products at the best prices, and we inspect and pack all of our orders with care we think you will be extremely satisfied with your purchases. However, there are times when items are damaged, defective, or incorrectly shipped. If this is the case for you, we will gladly replace them and reimburse you for the return postage. If you have need to return goods to us for whatever reason please email [email protected] outlining the reason for return.
An RA (returns authorization) number will then be issued. Please note that returned goods not bearing an RA number on the outside of the packaging may be subject to processing delays.
Returns does not include shipping postage.
If you refuse the order, you will be charged for all shipping, delivery & storage incurred. If it is an item that can be returned to stock a 20% restocking fee will be charged, if item is damaged or un-returnable no credit will be given. Custom Orders receive no refund under any circumstances.
All returned merchandise must be unopened and in original condition and include an Return Merchandise Application (RMA) number clearly printed on the outside of the package. Return requests must be made within 14 days of delivery. Any shipping and/or handling charges on the original order cannot be refunded.